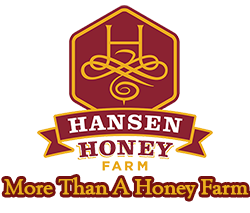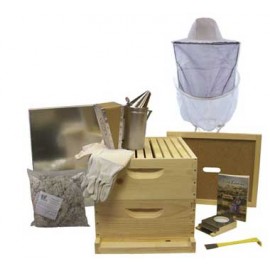 Free Shipping with orders over $150.
Hobby Kit No. 2 contains everything needed to get started in beekeeping except the bees themselves. Using the standardized size of 6 5/8 inch for both brood boxes and supers – eliminates confusion of reordering multiple sizes of frames & foundation. Smaller size makes for easier handling. Paint the outside of the brood boxes only.
This kit is UNASSEMBLED.
10-frame kit contains:
2 – 6 5/8" supers, UNASSEMBLED
20 – 6 1/4" grooved top bar frames, UNASSEMBLED
20 – sheets plastic based foundation
1 – bottom board, UNASSEMBLED
1 – Telescoping metal cover, UNASSEMBLED
1 – Inner cover
1 – reversible entrance reducer
1 – entrance feeder
1 – all purpose hive tool
1 – bee smoker to calm bees
1 – smoker fuel 1 lb.
1 – protective bee veil
1 – Bucko goatskin gloves, large
1 – book First Lessons in Beekeeping