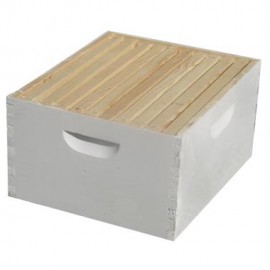 Hansens 9 5/8" Painted Hive Body
Free Shipping with orders over $150.
New for 2020, We have been working on creating locally made bee boxes made from Ponderosa pine. These boxes are ready to use, and come assembled and painted with wood frames and Acorn waxed foundation.
Also available by the Pallet.