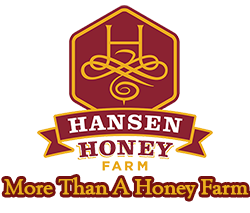 Radial Extractor
Dimensions:  18" diameter, 40" high floor to top of tank, 16" floor to bottom of gate
All stainless steel and nylon construction – no paint to chip and peel – no plating to peel with age
Stainless steel tank all welded
Loading capacity – Six 6-1/4" or shallower frames radially each load with positive frame placement
Stainless steel fabricated reel
Easy-to-assemble legs simply attach with supplied bolts to leg brackets already in place on the extractor tank.  This allows space for a 5-gallon pail to be placed under the honey gate.
Laser cut reel with spot welded reel clips for positive placement.
Radial extractors are the quickest, easiest, and most efficient way to extract honey from the comb.  Uncapped combs are placed in the circular reel like spokes of a wheel with the frame top bars toward the outside of the reel.  The reel spins, creating a centrifugal force.  Because of the natural slant of the honeycomb cells, honey is thrown from both sides of the comb at once.  No further handling of the frames is needed from starting to unloading time, freeing the operator for other work such as uncapping combs for the next load.  With radial extractors, the outward pressure is against the top bar, not against the comb surface as in small, non-radial models, eliminating much of the breakage of the combs.
Oversized Does not qualify for free shipping