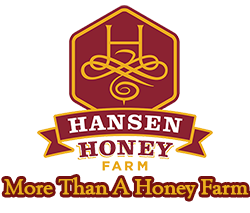 Ultimate 3-Season In-Hive Feeder
Product Details
Great for early season Spring build up.
Perfect for Fall & emergency Winter feeding.
Gives bees' faster/easier access to syrup.
Bees feed 24 hours per day at Inner Cover hole in warmth, regardless of temperature.
Bees have close access to syrup at Inner Cover hole, not in cold space above.
User friendly; no mess, no fuss, no spills, no hassles.
Minimize bee loss; no drowning, no dead bees.
Exclusive EZ-GRIP™ handle eliminates headaches.
1-Gallon capacity.
1 or 2 feeders fit inside Medium box; 1 in 8-frame or 1-2 in 10-frame.
Swap/Exchange tanks out in seconds; no tools, no hassles.
Check syrup level quickly without opening hive; just lift cover.
Refill tank quickly easily without disturbing bees; no mess, no open syrup.
Bees and Hive remain undisturbed when checking and refilling.
Doubles as a Waterer or Outside Feeder.
Quantity

Price

1 - 4

0%

$

23.00
5 - 10

7%

$

21.39
11 +

15%

$

19.55