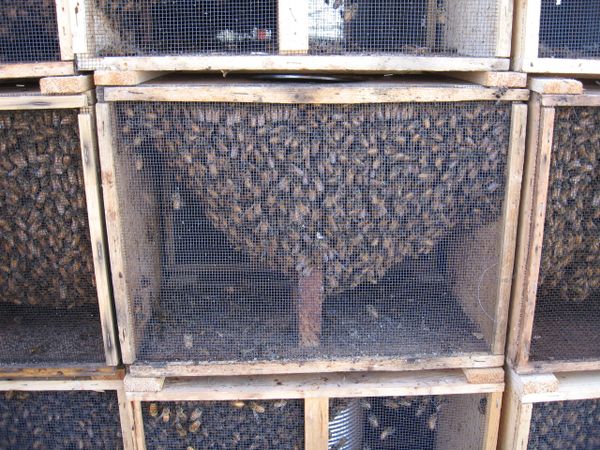 2019 Package Bees**
2019 Package Bees
We are proud to offer Package Bees and Queens from several producers in the Glenn County area of Northern California, We have found producers that work hard to Select for Hygienic and Prolific Bees and Queens. These Bees & Queens are know for their Rapid Spring Build Up, Honey Production and are very Gentle to work with. We have also had the privilege to see first hand the facilities and process of Queen and Package production, and we are greatly impressed by the care these producers put into these amazing creatures.
With so many people selling bees, Why Buy from us? 1) We use what we sell, We are Beekeepers and Honey Producers and we need a line of bees that produces in our area and can tolerate our winters. 2) We do it all, We drive out to California and watch these producers shake and introduce the queens into the packages. We drive them back and and hand them directly to You. 

*We do not mail Package Bees they are Pick Up Only!!!!

Quantity discounts for orders 10 packages or more.
If you are Tax Exempt please fill out the Wisconsin sales tax exempt form and mail or email it in, and select the phone / mail option for payment.  
Out of state orders are required to pay sales tax, because the bees will be picked up in Wisconsin. Please call in payment on these orders and/or send in the WI tax exempt form.