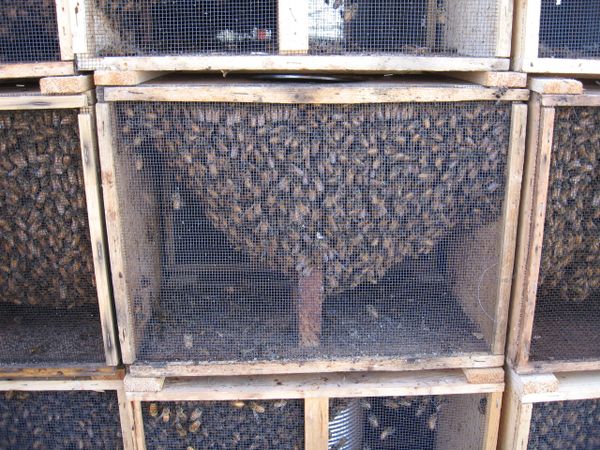 2019 Package Bees**
2019 Package Bees pre-order.
2019 Package Bees, We will be offering California Packages Bees and Queens only.

*We do not mail Package Bees they are Pick Up Only!!!!

Quantity discounts for orders 10 packages or more.

We will be offering Italians and Carniolans, your choice at time of pick up. They will be first come, first served.

If you are Tax Exempt please fill out the Wisconsin sales tax exempt form and mail or email it in, and select the phone / mail option for payment.  
Out of state orders are required to pay sales tax, because the bees will be picked up in Wisconsin. Please call in payment on these orders and/or send in the WI tax exempt form.