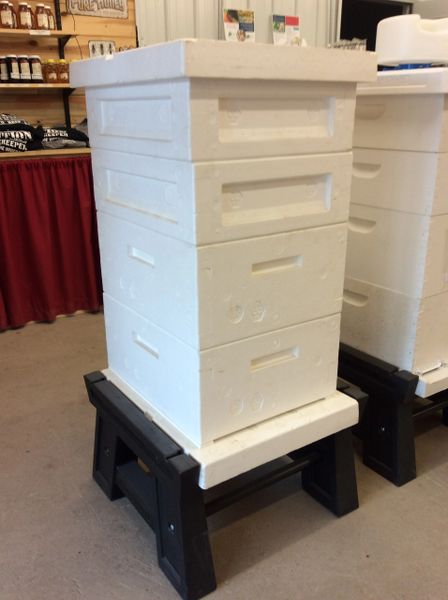 Beemax Hive Kit
The Beemax hive kit is all polystyrene with a screened bottom board. This hive will stay cool in the summer and warmer in the winter.
This kit comes unassembled, and will require wood glue for the joints and a coat of paint, the frames will come assembled with PIERCO Foundation and are ready to drop in the new boxes.
This kit will also come with a Bee Smart hive stand.
Note: painting is required. Use of an exterior latex is recommended.
Average life expectancy according to customers is 8-10 years depending on handling.