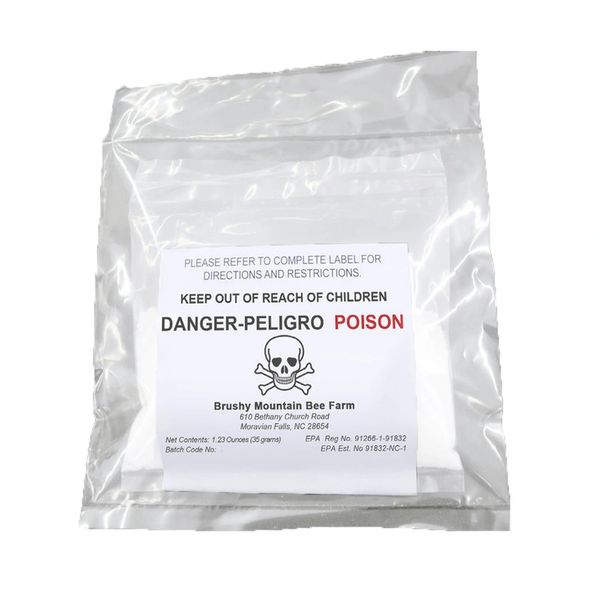 Oxalic Acid
Oxalic acid (OA) is a natural acaricide used for treatment against varroa mites in colonies with no/low brood, packages, or swarms.
Oxalic acid applications are for outdoor use only and should be used only in late fall or early spring when little or no brood is present. DO NOT use when honey supers are in place to prevent contamination of honey.
Oxalic acid will NOT control varroa mites in capped brood. The label presents three different methods for treatment. You must follow those directions exactly. The 35 gram pack will treat 20 colonies using the direct sprinkle method and 35 colonies with the use of the vaporizer.