Ultimate Expanding Hive Kit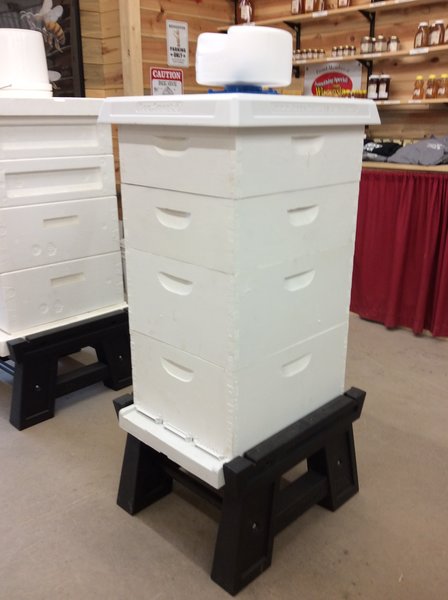 Ultimate Expanding Hive Kit
Our Ultimate Hive Kit, Comes Unassembled but we will can assemble and paint it, if you select it (additional cost applies).
Kit includes, 2- Deep Hive Bodies, frames and foundation, 2- Honey Supers, frames and foundation, Inner Cover, Bee Smart Cover and Bee Smart top hive feeder. Choice of Unassembled solid bottom, assembled & painted bottom, Screened IPM bottom assembled but not painted, or Bee Smart IPM Screened Bottom Board w/entrance reducing mouse guards.
Optional, Bee Smart Hive Stand with built in frame holder.