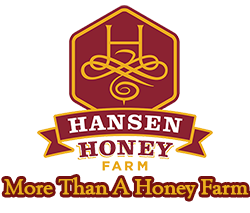 MegaBee is a world-class honey bee protein supplement, designed to maximize brood and stimulate royal jelly production. In crafting MegaBee, we only used the finest natural ingredients to ensure the highest quality for your hive. We are proud to say that MegaBee powder is 100% plant based and contains no animal products of any kind, because eggs and whey don't belong in bees.
MegaBee was no overnight project. In 2002, our award-winning Ph.D scientists teamed up with the USDA ARS Bee Research Center in Tucson, Arizona to create a better alternative to the supplemental honey bee feeds that existed. Instead of telling the bees what they should want to eat, we decided to ask. Over the next 5 years our scientists tested hundreds of different ingredients and let the bees choose which ingredients to use…and they chose well.
We balanced these ingredients into their proper ratios so that your bees get the beneficial nutrition they need in the most effective form possible. At MegaBee, we use a highly-sophisticated milling process to reduce the particle size of our powder down to a fraction of a pollen grain, smaller than any other product on the market. This allows the beneficial nutrition in MegaBee to be more easily digested, giving your hive the nutrition it needs to thrive.