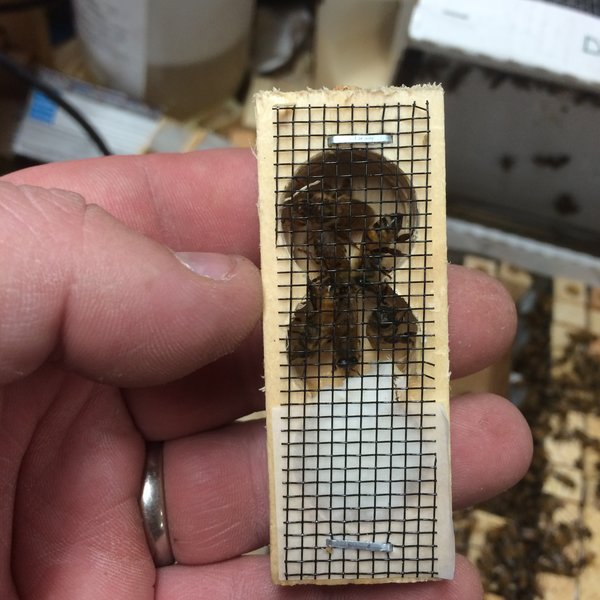 Queens Spring 2017**
All queens are mated and laying prior to caging. Queen will come in a 3 Hole Cage with 5-7 attendants. To install, remove the cork on the candy end and install cage between frames in the center of the cluster.
Optional: Using a
Requeening frame
, will allow for a slower introduction and a better acceptance rate.