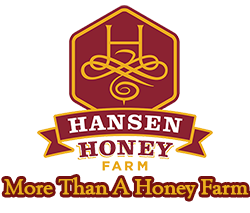 6 5/8 Honey Supers-Unassembled
Our woodenware is manufactured from hand selected Ponderosa pine. Each board has been carefully moisture-metered to assure its proper moisture content before it is precision milled into the finished product.
Handholds are taper cut for easy gripping
Moisture Metered before cutting to prevent warping
Uniform Interlocking Joints for strength
Uniform Frame Rests provides the proper Bee Space
NAILS NOT INCLUDED. NOT ASSEMBLED. Paint the outside of the body only.
Select: A grade that is truly selected which allows only very small tight knots and no deviations in the joints, rabbets, or hand holds.
Commercial: The most widely used by commercial beekeepers. Tight knots are allowed where they occur except in the Joint and Rabbet.
Economy: The same precise fit as the other two grades but it is a lower wood quality. Does not pass quality standards for select or commercial grades but it is a good serviceable box. Layer knots and knots with crack or splits are allowed.
Quantity

Price

1 - 9

$

0.00 flat

$

14.50
10 - 24

$

1.00 flat

$

13.50
25 - 50

$

2.00 flat

$

12.50