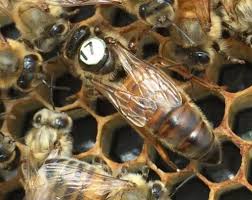 Our Carniolan Queens come from several producers in the Glenn County area of Northern California.
Queens will become available in mid-April, and will remain available through mid-September.
During the shipping season orders placed on Thursday & Friday may not be shipped until the following Monday unless special arrangements have been made.
Carniolan traits:
A good choice for colder climates
More likely to forage on cool, wet days than other bees
Quick to brood up when nectar is available
Excellent honey producers
Marking and clipping options available.
**( Packaged Bees include a queen in the package)