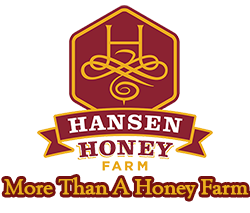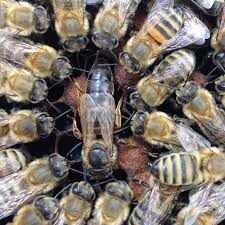 Pre Ordered Shipping updates Click here
Now taking pre-orders for Spring 2024.
Our Saskatraz Queens come from a producer in the Glenn County area of Northern California.
During the shipping season orders placed on Thursday & Friday may not be shipped until the following Monday unless special arrangements are made.
Queens may be picked-up in the store also.
Saskatraz breeder queen traits:
Excellent honey production
Good wintering ability
Selected for increased varroa tolerance and resistance to brood diseases
Show increased hygienic behavior
Queen Orders of 8 or Less will be shipped in 3 Hole queen cages with attendants. Shipped in a envelope or small overnite box
Queen Order of 9+ will be shipped in Mini Cages with candy tubes in a bag under the queens. Shipped in a Screen Shipping Box with loose bulk bees.
Quantity

Price

1 - 8

$

0.00 flat

$

39.33
9 - 28

$

2.00 flat

$

37.33
29 - 56

$

4.00 flat

$

35.33
57 +

$

5.00 flat

$

34.33