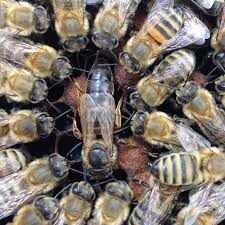 We will be receiving Saskatraz queens on 4/13/21 and will start shipping out on the 13th or 14th of April.
Our Saskatraz Queens come from a producer in the Glenn County area of Northern California.
During the shipping season orders placed on Thursday & Friday may not be shipped until the following Monday unless special arrangements are made.
Queens may be picked-up in the store also.
Saskatraz breeder queen traits:
Excellent honey production
Good wintering ability
Selected for increased varroa tolerance and resistance to brood diseases
Show increased hygienic behavior