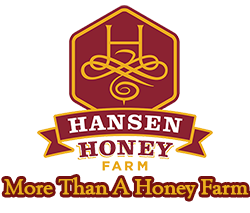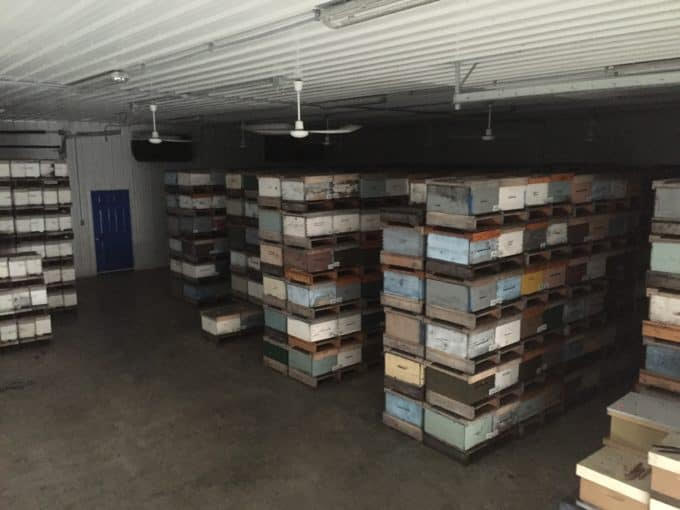 Wintering Shed Reservations
Now Reserving spots for the 2023 / 2024 Winter Season
We will be offering climate controlled indoor honeybee storage.  We are not guaranteeing survival, only a climate controlled environment. The building is ventilated, temperature controlled and has generator back up in case of power outages.
We will start putting the colonies in the building mid to late November (weather depending). Colonies will be removed from the building around Mid March.
We will immediately feed colonies syrup and pollen substitute when the bees are removed. Owners will be responsible for all feeding costs.
Colony pickup will start once the bees are removed from the building, Any colonies remaining here after April 1st will be charged a $3/day storage fee plus feeds.
We will be offering a restocking option if your colony does not survive, but the owner is responsible for the replacement bees and feed. Prices TBD
Reasons for using a wintering shed:
The bees in sheds are not flying, foraging, or rearing brood (activities that require a lot of energy), so they can conserve energy and build up body fat.
Wintering sheds stay cold and dark, so colonies are broodless. Some beekeepers consider this broodless period to be a mite treatment, because Varroa mites are not able to reproduce without brood. This means that mite numbers will not increase, and mites in the colony may die or get too old to successfully reproduce.
Since the colony goes through a "winter," and is dormant, the queen does not lay for a period of time, this gives the queen a break from laying eggs. Some beekeepers said that this break increases queen longevity.
When the colonies are removed and put on the ground, they experience a dramatic change in temperature. The queen starts laying again very quickly, which some beekeepers said leads to a population boom. If the colonies spend the winter outside, the temperature is variable, and increases slowly in February and March, causing the bees to ramp up their brood production through a slow process. Some beekeepers said their shed bees look healthier and bigger.
Offered Services for 2023 / 2024 (at additional cost)
Syrup and Pollen patty feeding
Fall Oxalic Acid Vapor Mite Treatment
Spring Mite Treatment
Spring Syrup and Pollen patty feeding
Spring Package Replacement ( in event of dead colony)
Requirements:
It is recommended that colonies be Mite treated in August and early September and well fed, a Double deep colony should weigh approximately 130 lbs. prior to delivery.
Colonies be only 1 Deep, 2 Deep or 1 Deep and 1 Medium. Configurations only.
Drop off starting September 11th 2023
Colonies will need to be on 2-way or 4-way pallets With migratory covers. This allows us to stack colonies and move the Colonies with forklifts
Colonies need to be picked up by April 1st. weather depending
The owner is responsible for any additional feeding or replacement package costs.
Photo courtesy of Steppler Farms
565 in stock
Quantity

Price

0 - 16

$

0.00 flat

$

35.00
17 - 200

$

5.00 flat

$

30.00
201 - 399

$

10.00 flat

$

25.00
400 +

$

15.00 flat

$

20.00